Have You Heard?
Viola Davis brought the audience to their feet with
her touching acceptance speech
at the 2015 Screen Actors Guild Awards on Sunday.
"When I tell my daughter stories at night, inevitably, a few things happen,"
Davis said while accepting the award
. "Number one, I use my imagination. I always start with life, and then I build from there. And then the other thing that happens is she always says, 'Mommy, can you put me in the story?' And you know, it starts from the top up."
Davis called out the lack of diversity in Hollywood, and thanked the "How to Get Away With Murder" producers (including Shonda Rhimes) for thinking a "mysterious woman could be a 49-year-old, dark-skinned, African-American woman who looks like me."
This empowering speech follows
the one Davis gave at the People's Choice Awards
earlier this month, in which she took a dig at New York Times' television critic Alessandra Stanley.
"Thank you Shonda Rhimes, [producer] Betsy Beers and [creator] Peter Nowalk for thinking of a leading lady who looks like my 'classic beauty,'" she said,
referring to Stanley's assertion that Davis was "less classically beautiful" than Halle Berry or Kerry Washington
. "I'm so proud to be an actor and so happy to do what I do. And I'm so happy that people have accepted me in this role at this stage in my career."
Speaking after the SAG Awards win, Davis said she didn't anticipate making the speech, but also knew what had to be said:
Viola Davis didn't plan her amazing SAG speech. "Being in the business for 27 years, you know, I have a lot to say."

— Andrea Mandell (@AndreaMandell) January 26, 2015
Rosamund Pike has another stunning red carpet look at the 2015 Screen Actors Guild Awards held at the Shrine Auditorium on Sunday (January 25) in Los Angeles.
Jennifer Aniston looked divine as she hit the red carpet at
the 2015 SAG Awards
at the Shrine Auditorium in Los Angeles on Sunday.
The 45-year-old actress, who's nominated in the lead actress category for her role in "Cake," rocked a plunging gold dress as she
posed for photos
with her fiancé, Justin Theroux.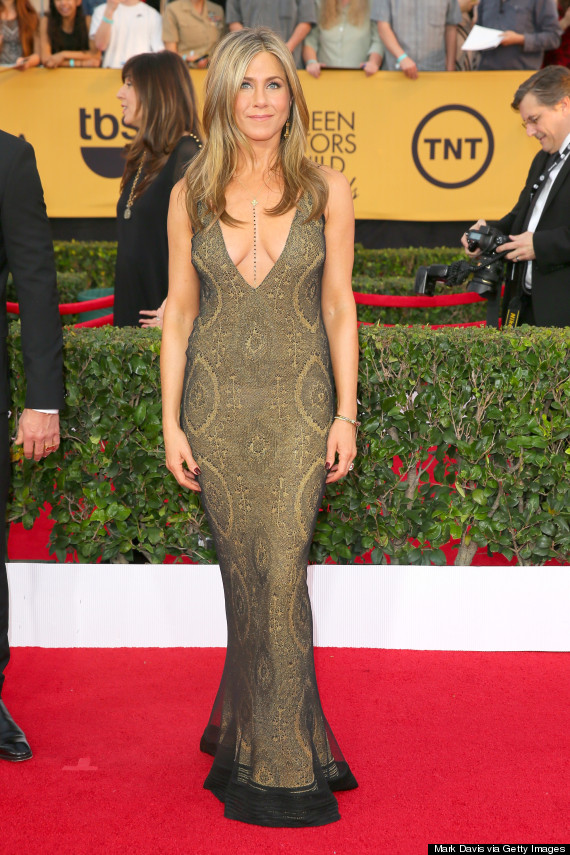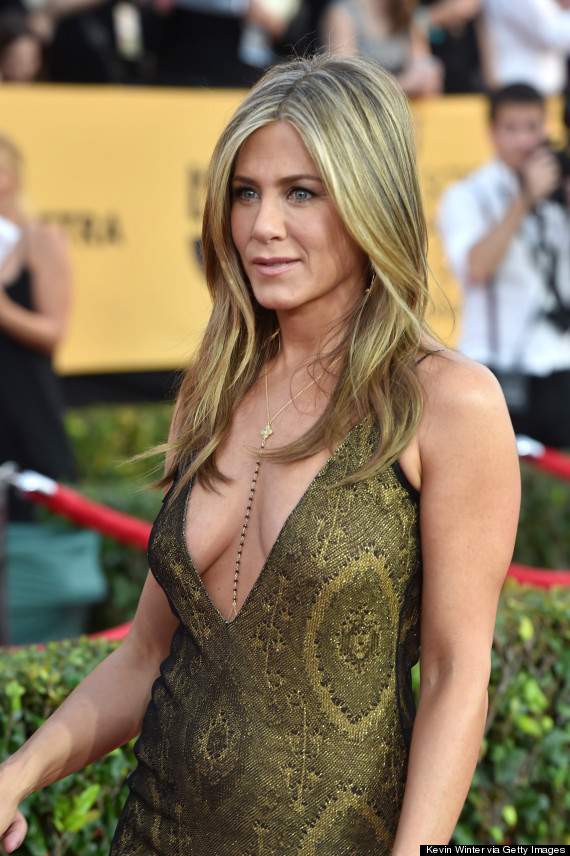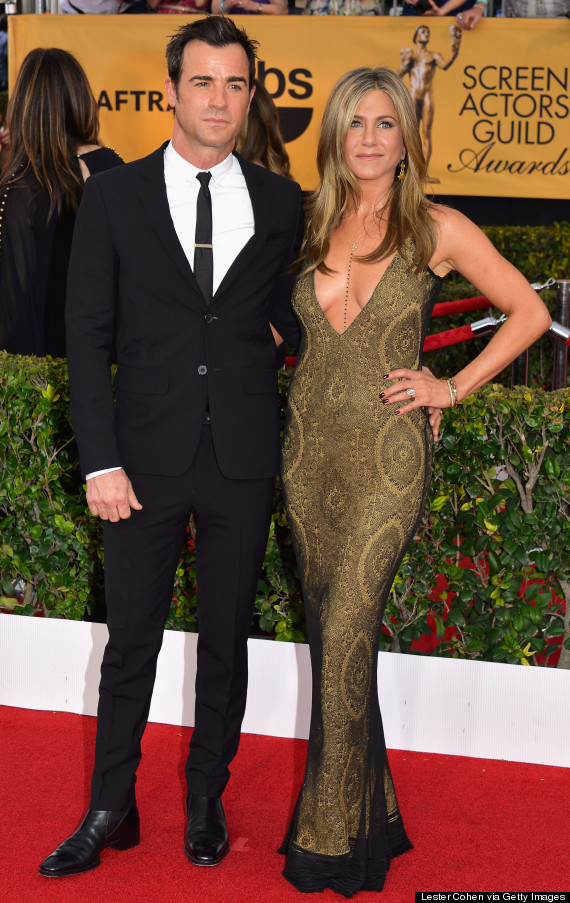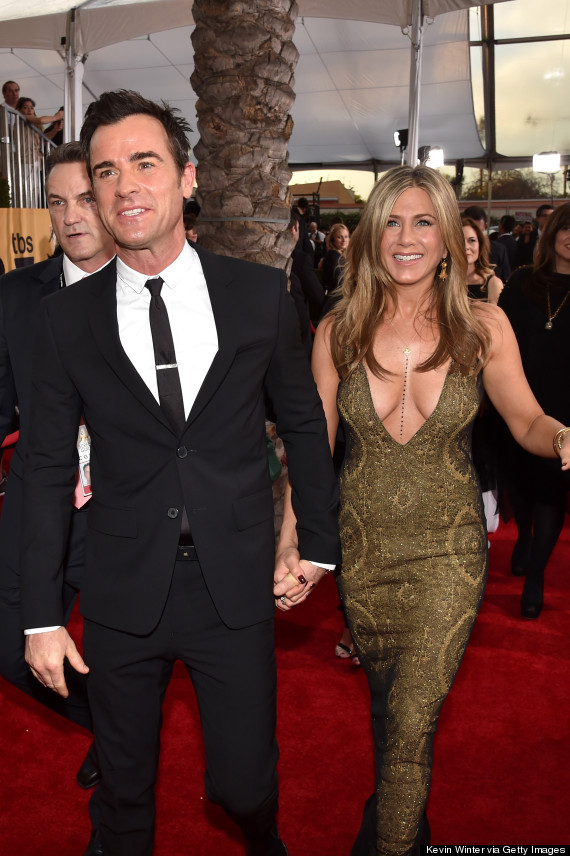 Aniston was one in the handful of stars to introduce themselves at the start of the show, smiling while proudly announcing, "I'm Jennifer Aniston, and I'm an actor."